Logitech's "one powerful idea" design principle firmly puts the brakes on designing and developing new products 'just because you can' and helps to ensure that there's likely to be consumer demand.
Returning from Venice earlier this week where I delivered a keynote address on 'The Importance & Long Term Benefits of Investing in Industrial Design' to a group of brand licensees, I was excited to read an article on Logitech's recent design-led transformation. It was great to read about a company that has modelled its strategy and culture around the effective use of design as a differentiator.
The Co.Design article came as music to my ears. An inspirational article and wonderful to hear in detail how a well-known brand has re-imagined itself, after acknowledging that they'd traditionally developed new products for all of the wrong reasons. In other words, designing products to a price point rather than finding out what consumers really want and need. An essential question that any organisation which truly values its customers should ask but that is sadly all too often bypassed.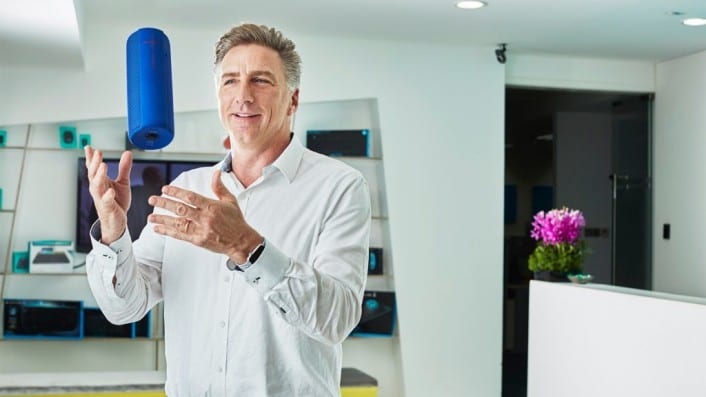 Whilst placing designers and marketing teams side by side might not be a totally new idea, its still a rarity. I'm sure that many fellow design professionals will have experience of being involved in developments that struggle to gain traction because of conflicting departmental goals within organisations.
I have to confess that I am already a big fan of the Logitech brand and its new products. A UE Boom speaker has been in almost constant use in our design studio for several years now! What comes across loud and clear is the powerful effect that design is having within the company and that applying design and creativity in a consistent way is reaping rewards, specifically financial rewards (a quadrupling of profits to be precise)! They're clearly having a lot of fun along the way too!
It's also great to be able to reference a different brand success story (rather than the usual suspects) when we talk to businesses about how commercially effective and powerful good design can be!