Virtual and hybrid are here to stay. But what's next?
With virtual and hybrid here to stay, we're finding more and more brands have stepped away from video conferencing and are looking to create high quality content that better reflects the character of their brands. The challenge is finding a solution that delivers on production value while maintaining the immediacy and accessibility of webinars.
For a high value brand, hitting the right note is crucial. The fact is production values matter.
If you have a really important message to communicate or campaign for people to engage with, you need to find the appropriate channel for your comms. Does your webcast lend weight to what you're communicating? Does it strike the right balance between formal and entertaining? Does it translate into content people will really want to watch?
If a video conference or UGC isn't appropriate for your brand's personality or the weight of your messaging… Where do you go?
How do you deliver on production value, while maintaining the immediacy and accessibility of video conferencing?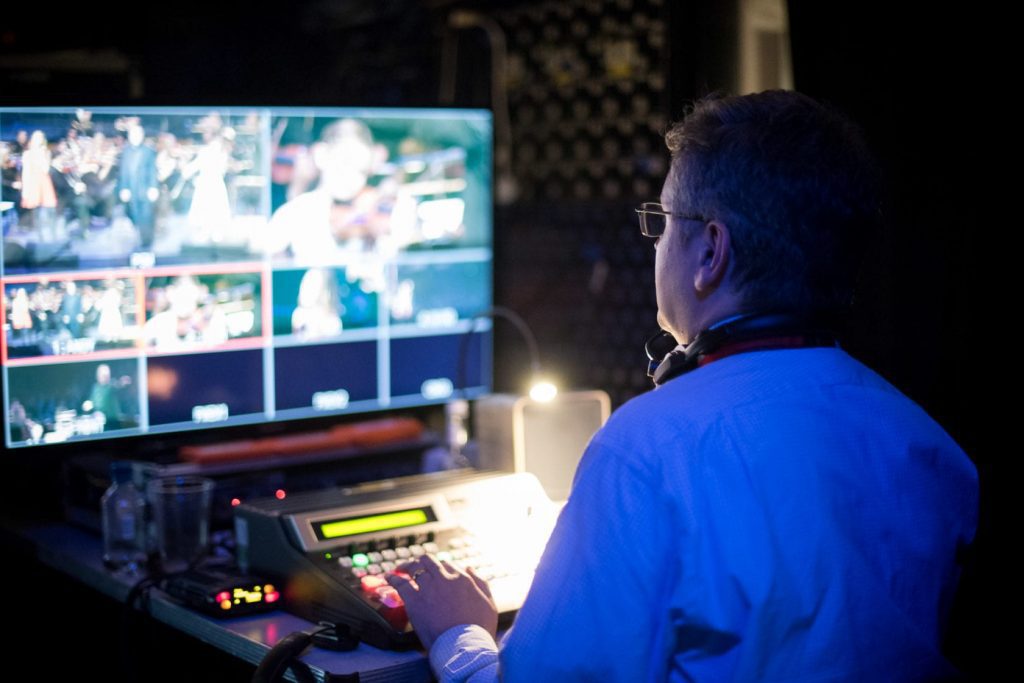 Introducing hybrid broadcast
At WMP Creative, we've honed our hybrid and virtual offer with a dedicated production service for creating engaging programmes and streaming them live.
By taking the same approach as you would to putting together a television programme, it's possible to create the kind of high quality content people genuinely want to watch. You can reimagine your next C-suite presentation, conference or internal engagement event and repackage it with a TV view of how things are watched.
Your show will run to a script but it can be live – or pre-recorded. You can go fully virtual or hybrid with a live audience to add atmosphere. It's up to you. The approach is flexible, but the quality of the resulting programme is reassuringly high.
Why hybrid broadcast works
The beauty of this approach is that it's not only allowed our clients to deliver high impact virtual and hybrid communications, but to do so in a way that helps them meet their ESG targets by reducing mileage.
Higher Quality – Productions that not only look like the shows you see on TV, but are structured in the same way too so that more people stay engaged for longer.

More Sustainable – Fewer people travelling, means reduced emissions and fewer single-use consumables associated with traditional events.

Budget Friendly – Broadcast productions have proven to be more cost effective than traditional events with fewer expensive hotel stays, meals and travel.

Time Saving – With fewer hours spent on travel, more people can get on with the work you actually need them to do.
If you're looking at hybrid and virtual for your next event – or you're wondering how you could step your comms up a gear – let's talk.